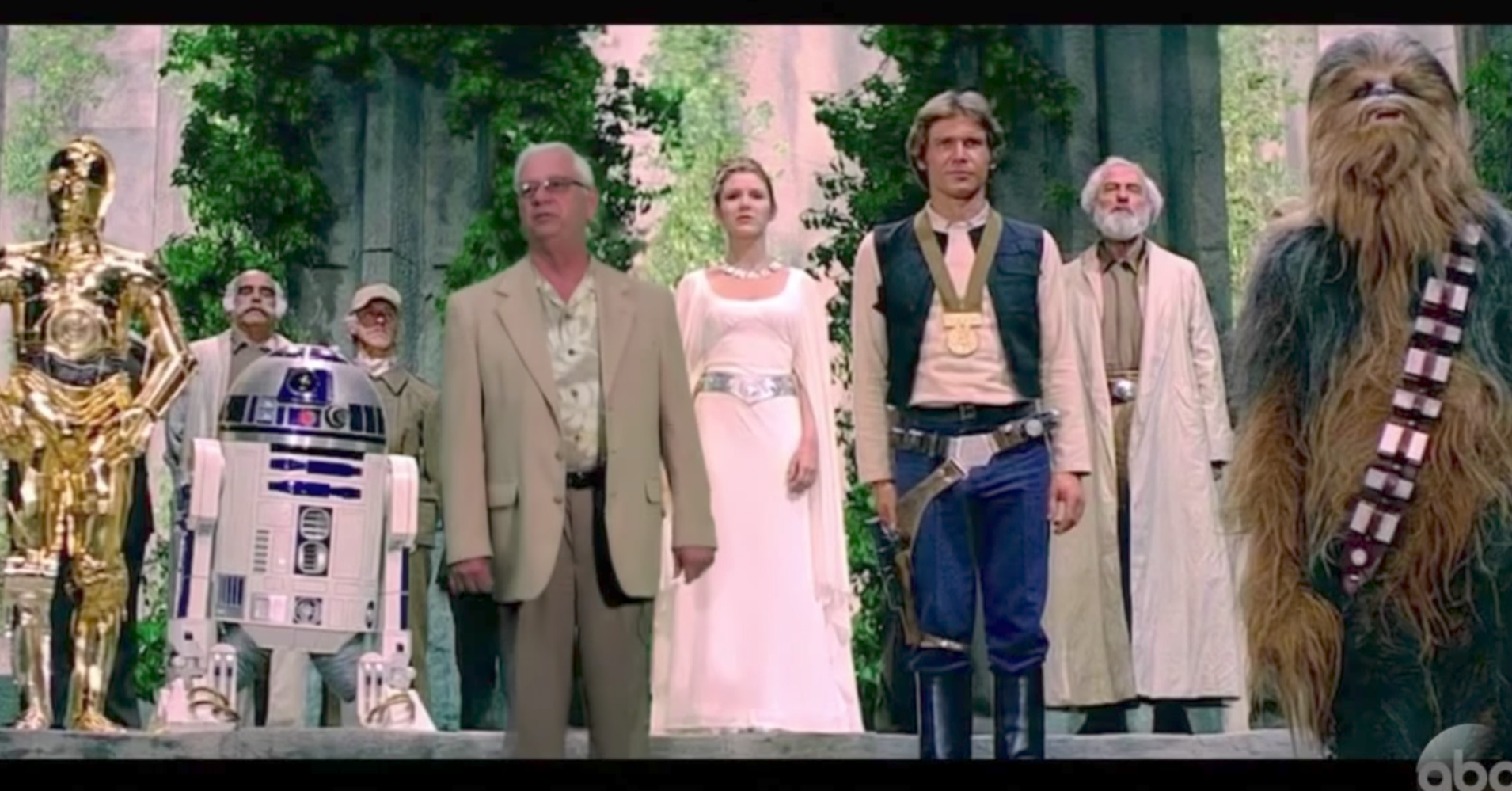 The world of local television ads has to be pretty tough. For one, it's big investment for a relatively small business. Plus, the low production values often seen in local commercials might unfairly lead viewers to believe that the quality of the advertised product is also low.
Because of this, you've got to get creative, like this dentist from Jonesboro, Arkansas, who took his commercial to a galaxy far, far away.
Dr. Abernathy hilariously inserted himself into famous scenes from the original "Star Wars" film to highlight a new way to treat root canals.
Jimmy Kimmel showed this ad Wednesday on his show. Though it probably breaks many copyright laws, it's definitely one of the best local ads ever.
Originally published at Huffington Post Comedy