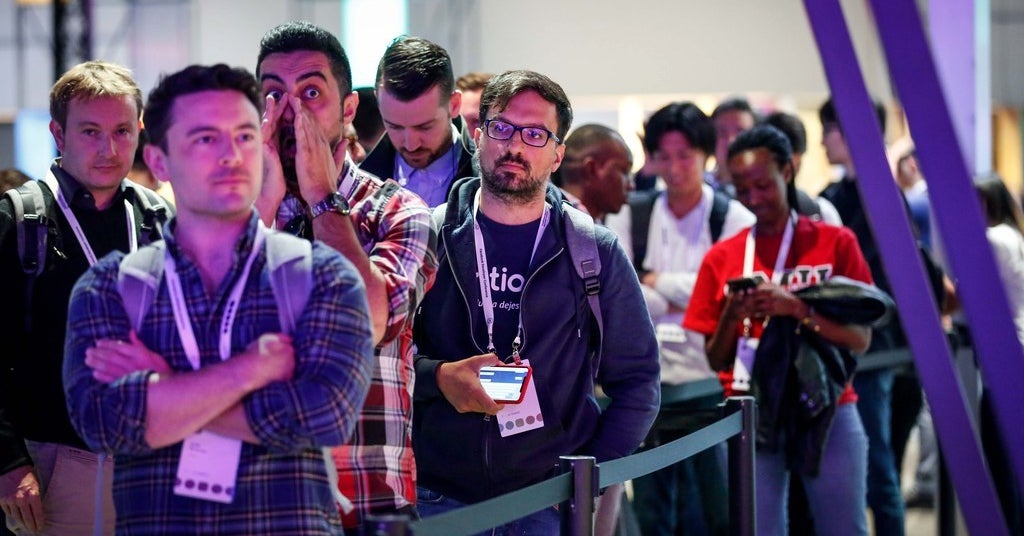 Google will no longer hold its annual I/O developer conference in Mountain View as coronavirus spreads across the US, the company said Tuesday.
The event is Google's biggest of the year, and the company's decision to cancel the in-person gathering follows similar moves from Facebook, Microsoft, and many more companies across the US.
"Due to concerns around the coronavirus (COVID-19), and in accordance with health guidance from the CDC, WHO, and other health authorities, we have decided to cancel the physical Google I/O event at Shoreline Amphitheatre," a Google spokesperson told BuzzFeed News. "Over the coming weeks, we will explore other ways to evolve Google I/O to best connect with and continue to build our developer community."
TED on Wednesday said its 2020 conference would either be postponed to summer or held virtually, asking attendees for input. "The consensus of expert advice is that it would indeed be unwise to press ahead with the event in its current form in April," the conference said in an email.
With businesses across the country limiting travel to keep their employees safe and mitigate further spread of the disease, more cancellations are likely. These gatherings can cause further transmissions, as a concert in Osaka, Japan, may have done in February.
SXSW, a massive conference set to take place in Austin, TX later this month, is still scheduled to go ahead, though Facebook and Twitter have already pulled out. Apple declined to comment on whether it would go ahead with its World Wide Developers Conference in June.
Here's a full list of all the gatherings that will no longer be going forward. We'll update this list as we hear more.
February
24–27 Mobile World Congress
March
3-5 Zendesk Relate
3-7 Expo West
2-6 American Physical Society March Meeting
6-8 Amnesty International Annual General Meeting
9–13 CERAweek Energy Conference
9–12 Facebook Global Marketing Summit
10-12 London Book Fair
14-17 The Inspired Home Show
15–20 Microsoft MVP Global Summit
16–20 Game Developers Conference (postponed)
22-26 NVIDIA GTC
3/29–4/20 Adobe Summit (online only)
April
1-2 Oktane20 Live (online only)
3-6 Society For News Design (postponed)
6–8 Google Cloud Next (online only)
13-19 The World Bank and International Monetary Fund Spring Meetings
20-24 TED (Either postponed or online only)
23-25 Lesbians Who Tech & Allies (postponed)
TBD Ralph Lauren April Fashion Show
May
1–2 Facebook F8 (virtual and local events replace the San Jose gathering)
5–6 Shopify Unite (online only)
5-7 IBM Think
12-14 Google I/O
13-15 Clear 2020
Originally published at Buzzfeed