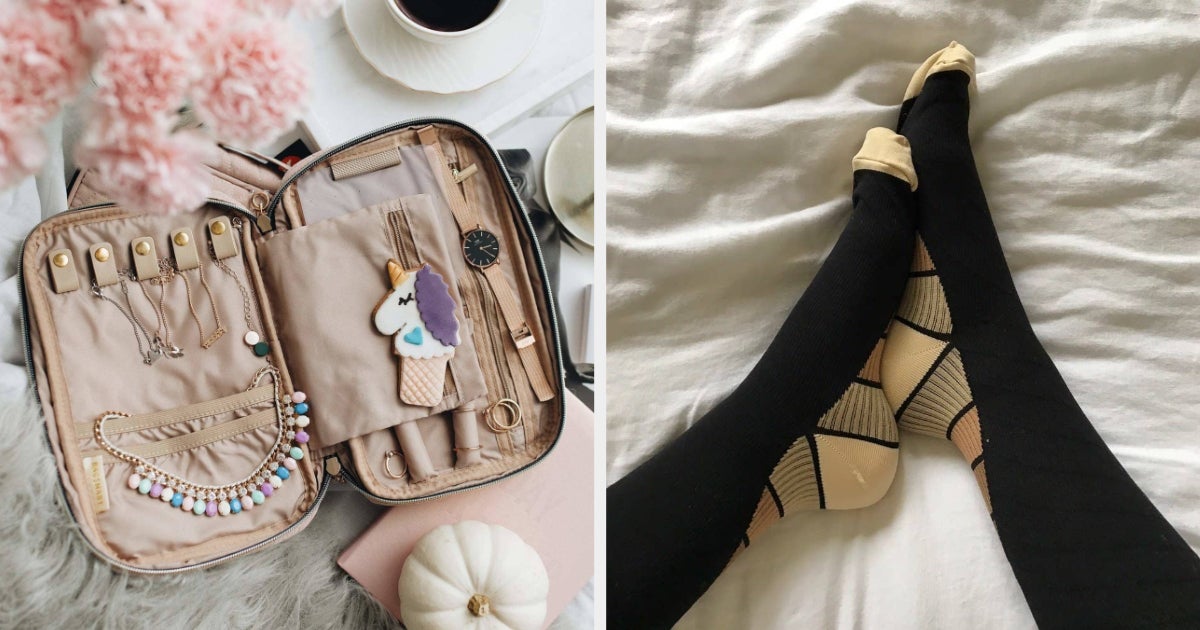 This wallet has a passport pocket, a boarding pass compartment, three credit card slots, an ID slot, a SIM card pouch, a coupon ticket slot, a cellphone pouch (max 5.8″), a money and coins zippered pocket (fits US dollars), a key holder, a pen holder, and a slim pocket.
Promising review: "This holds everything I need all in one place, and it still closes nicely and stays flat! Boarding pass, passport, ID and credit cards, money, checked baggage tickets, receipts, etc.! Yet it doesn't bulk up or look like an overstuffed mess. Just amazing. The description says it only holds US money, but I just used the boarding pass flap to hold all my Japanese Yen (¥), which are larger. I definitely recommend to anyone who travels a lot!" —Anthony Luu
Get it from Amazon for $14.99 (available in 35 colors).
Originally published at Buzzfeed