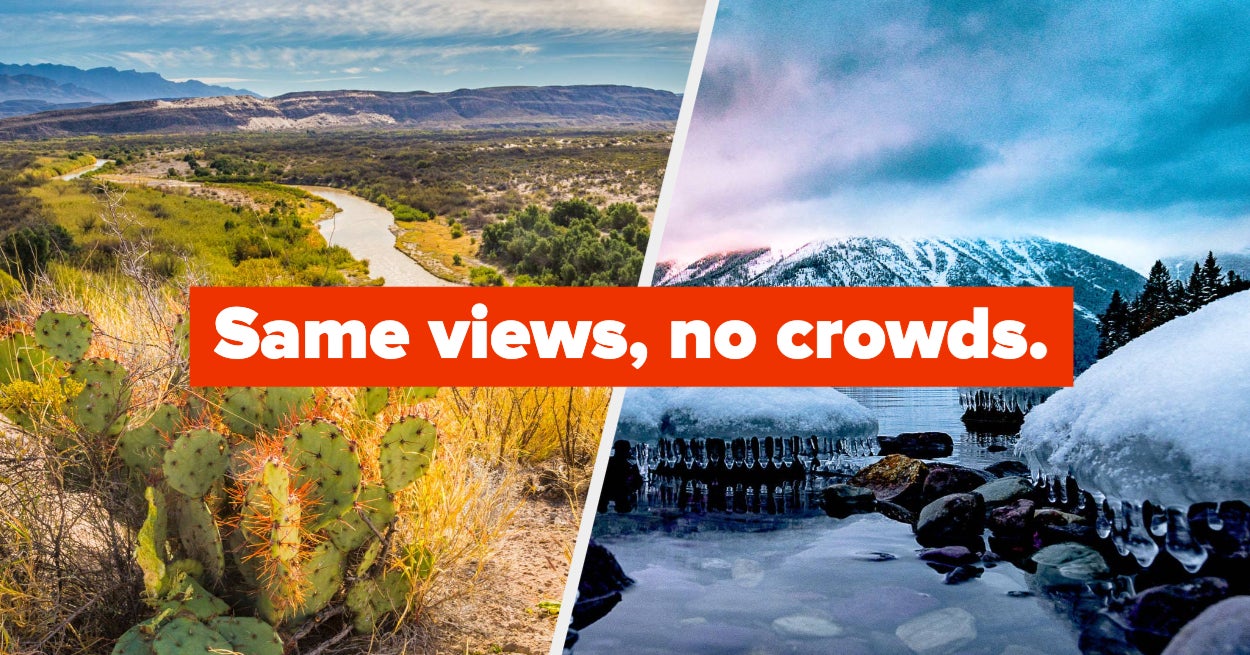 In 2019, US national parks were visited over 327 million times, and at most destinations, the majority of people went during the summer months. But guess what — a lot of parks are open year-round, meaning you can get those same spectacular views without sharing the trail with thousands of other people or sitting in traffic during your vacation.
But before you head out, make sure you're prepared for the elements. You'll find certain parks under a blanket of snow, which can be a total game changer.
In the winter, your hiking boots might need a little extra traction (hello Yaktrax and MICROspikes) and chances are you'll spend at least one afternoon on snowshoes or cross-country skis. Yosemite National Park outlines some general winter safety tips which are useful at any park that sees low temperatures and snow: Tell someone where you're going and when you plan to get back, bring more layers than you think you'll need, and pack extra water and high-calorie snacks.
Originally published at Buzzfeed