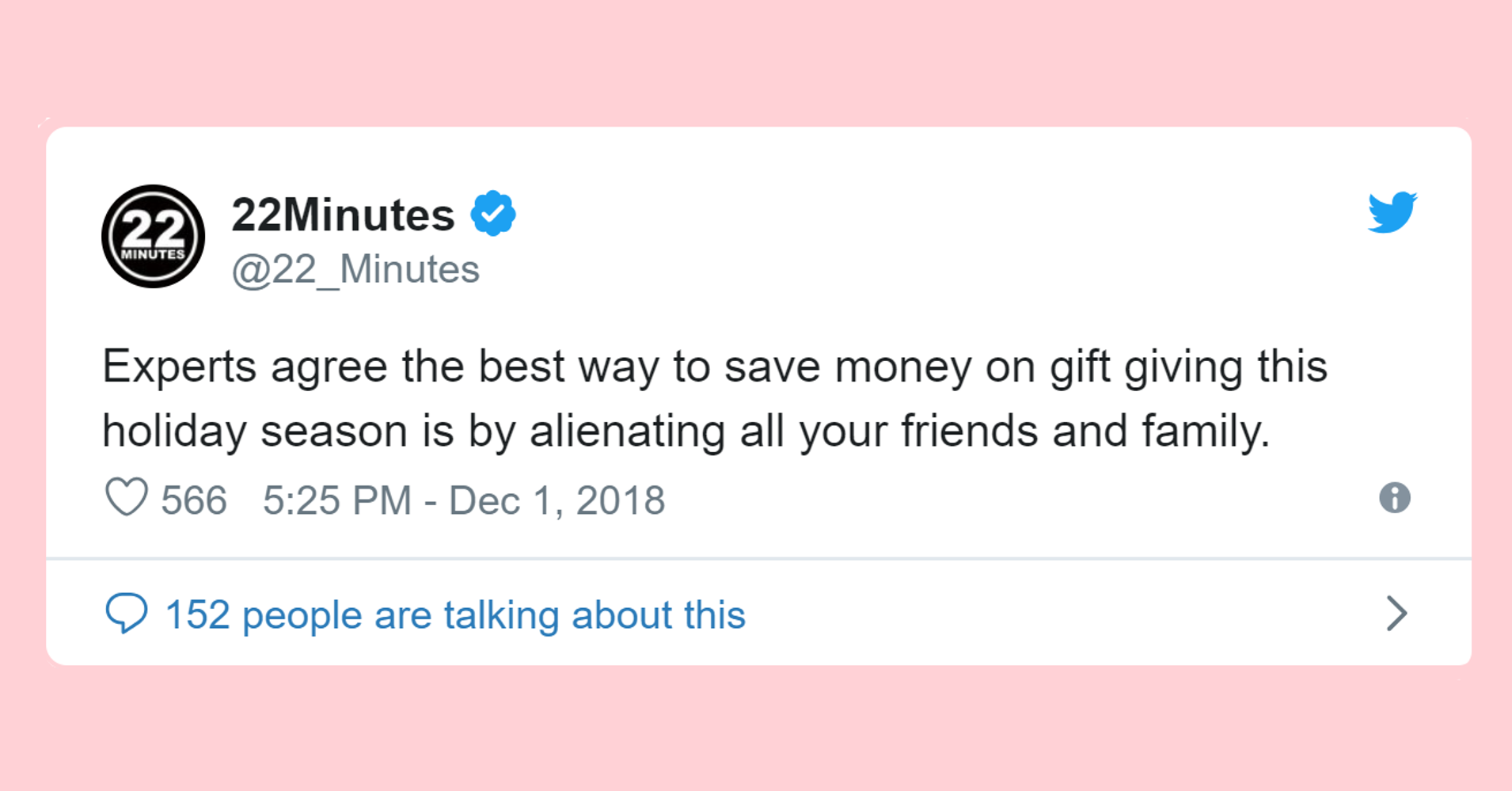 If you're like me, you have a love-hate relationship with the holidays. On one hand, you get to spend time with loved ones and surprise them with the thoughtful gifts . On the other, you have to deal with crowded parking lots, rude shoppers and a single-digit bank account balance.
Wouldn't it be nice to enjoy the holidays without going broke? Maybe next year. In the meantime, here are 15 tweets that will have you laugh-crying in agreement.
Orignially published at Huffington Post.